Video 3, Contextualization and Syncretism
Dr. Tim Paul Svoboda is one of the leaders in YWAM Frontier Missions, He pioneered YWAM Chennai, India in 1983 and serve The Lord there until 2007.  Tim and His wife Karol live now as Leaders in YWAM San Francisco.
Video Source: FMXSTUDY, YWAM Heidebeek, The Netherlands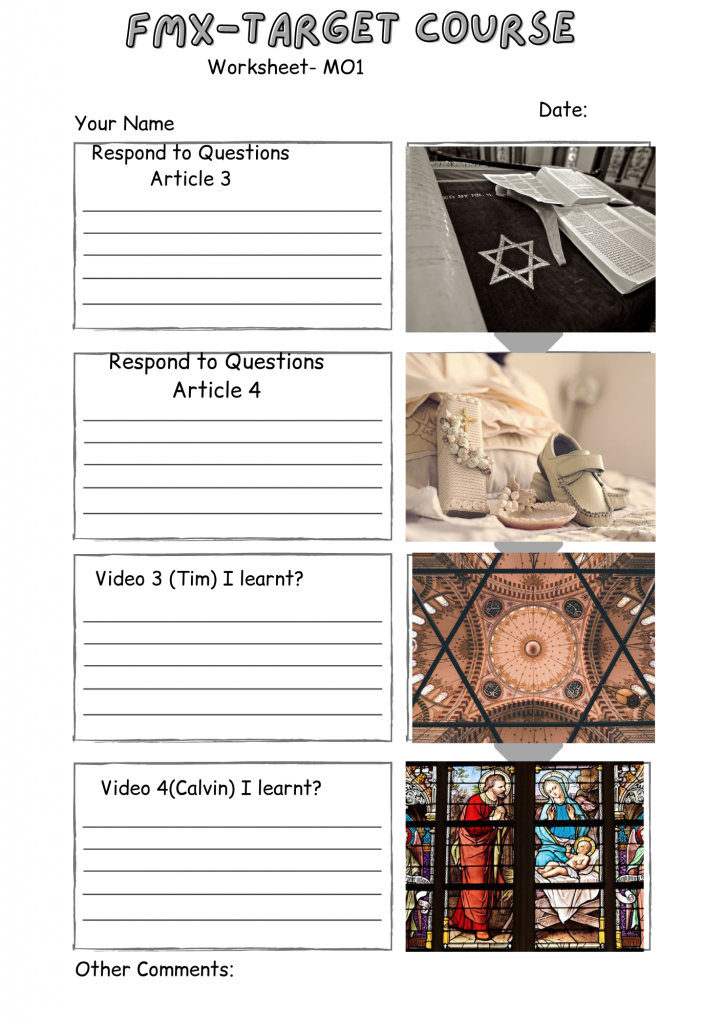 Video 4- Contextualisation in action
Calvin together with Wife Carol are the founders of a global YWAM Ministry call "Create International" a ministry that had and still enriching the body of Christ with media resources.
The Couple have been in fulltime missions 1978.